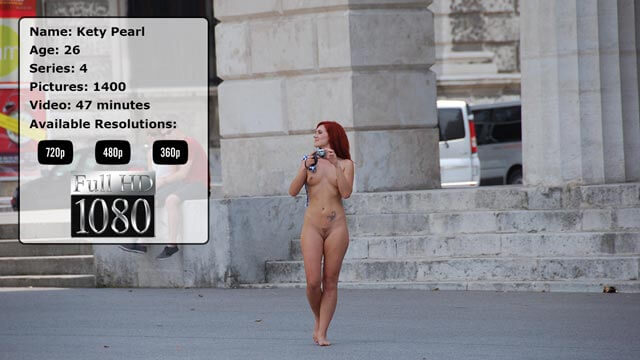 Public flashing could be a cure for depression
The public flashing of women's bodies would distract you from any problem you may be brooding over. It would be kind of hard to remain in a sour mood after seeing the happy Kety Pearl in all her brilliance. This redhead will instantly make you smile as you see her frolic with her natural boobs freely jiggling as she tours through Vienna. She spread a lot of good vibes through the city with her warm and friendly attitude, and her fine ass. The people were treated to a very nice experience indeed.
The lovely Kety Pearl likes to play with people
Most women wouldn't consider public flashing as something they could do. Thankfully there are adventures sexy models like Kety who are very comfortable with their bodies. She had no problems walking around the streets and parks of Vienna happily posing and smiling for the camera with all the people around. In fact she was so comfortable that she let one of the photographers pour water on her tasty body during the photo shoot. Which only made things that much hotter. She also took some pictures of the people enjoying her show.
It was a hot day with an even hotter babe
Our models make public flashing a delicious treat for your eyes. Kety Pearl comes from a country known for their friendly and hot women, the Czech Republic. The people of Vienna were pleasantly reminded of this reputation with Kety's naked tour. She danced on the streets, climbed street lights and even some small monuments. Sometimes she posed for the camera, other times she took pictures of the people around her. It was obvious Kety had fun with her naked shoot. It's no wonder why this happy redhead was a hit.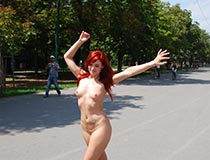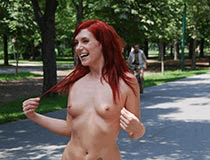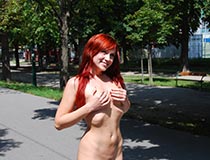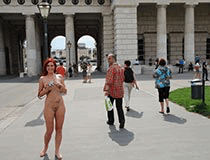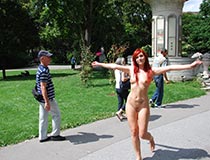 Hi-Speed Downloads
Updates 3 Times a Week
Exclusive Content
iOS Proof
Android Ready
24/7 Support
High-Resolution Content
Mobile View Possible
Tablet View Possible