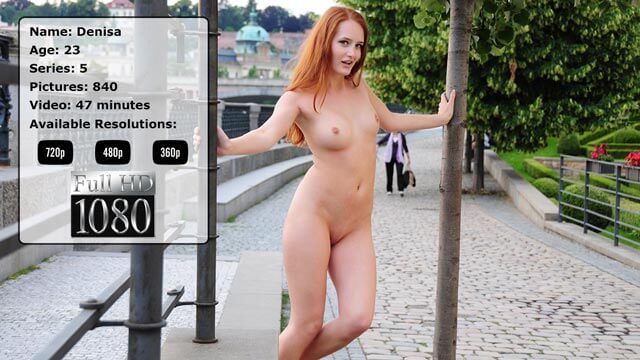 You will love Denisa's nip videos with good reason
Some nip videos you will like more than others, but this one you will love. A jaw dropping red haired temptress like Denisa is something you have to see. Her bewildering stare, her naught smile, firm boobs, that fiery red hair… Everything about her will drive you wild. Heck even the women were approaching her for pictures. Whenever she came into view, people, bike riders, everyone seemed to slow down a little. Which is understandable, because who wouldn't want to get a long lasting look at this woman strutting her stuff?
Fiery Red haired temptress will rock your world
Nip videos may come and go, but Denisa's body will be a memory you treasure forever. While she's from Prague, the way she walks down its streets, you would think she owns them. Prague is certainly a lucky city to have such a lusty redhead in its populace. She seductively poses at bridges and with street signs, igniting your imagination with her every move. Men and women alike were checking out her fine young body. Even men who were already with someone didn't miss the chance to stare at her lovely body.
Smoking hot babe enjoyed her naked walk
This is why nip videos are worth watching. To see a babe which naturally drips sex appeal like Denisa naked is nothing short of a miracle. Those who happen to be in Prague that day were very well aware of this fact. Seeing as most of them didn't miss the opportunity to get an eyeful or at least a few pictures. A brave few walked off with a picture next to this gorgeous redhead. Denisa also had a lot of fun on her tour posing, showing off her body and interacting with people.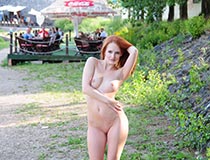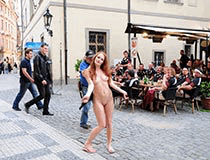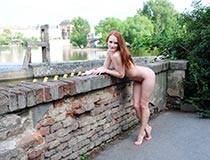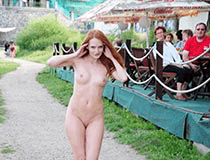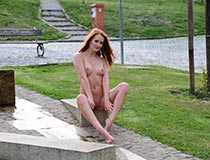 Hi-Speed Downloads
Updates 3 Times a Week
Exclusive Content
iOS Proof
Android Ready
24/7 Support
High-Resolution Content
Mobile View Possible
Tablet View Possible