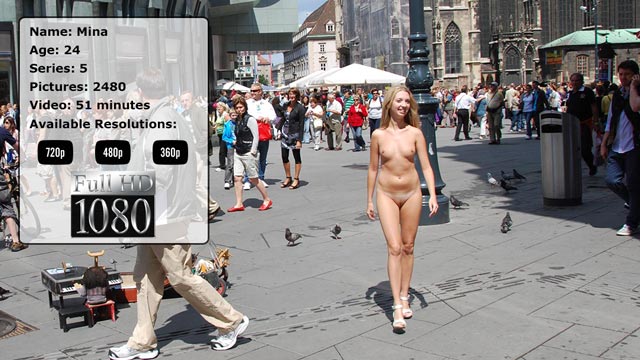 There should be more nudity in public
When there is nudity in public nobody can turn a blind eye. And who would want to when a hot girl like Mina is the one being naked? This lovely blonde hails from Slovakia and she's showing of everything mother nature had given her. With a confident smile she worked her way through the busy streets of Vienna like it was all just another photo shoot for her. She seductively posed on various fountains to the apparent delight of the people. The people really enjoyed watching Mina happily skip through the city naked.
Happy blonde entertains people in Vienna
Being treated to nudity in public can be a very pleasant experience. Mina's young sexy body certainly entertained the crowds at Vienna. She skipped through the parks, with her ass jiggling ever so slightly, fascinating the people all around her. While she was sitting on a park bench she also playfully posed for the photographer showing off her perky tits. With a smile she skipped through the avenues, sexing up every place with her delicate presence. She enjoyed watching the men blush as she walked through the city in all of her naked splendor.
Mina's naked walk was a marvelous hit
Nudity in public is something everybody can enjoy. People have reveled in the beauty of the human form for centuries via paintings, sculptures and the like. Now we can enjoy that beauty live with the help of gorgeous models like Mina. Men and women alike smiled when seeing the energetic and naked Mina walking down the streets. She even played with a street performer who was very courteous towards her. Things really got hot when Mina sat down on a fountain and rubbed sunscreen over her tasty body making it even more desirable.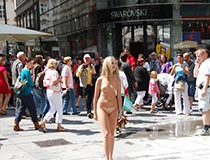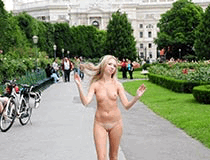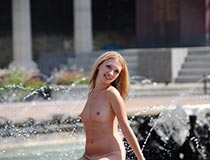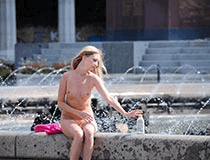 Hi-Speed Downloads
Updates 3 Times a Week
Exclusive Content
iOS Proof
Android Ready
24/7 Support
High-Resolution Content
Mobile View Possible
Tablet View Possible