Jessy was one of 4 girls that we took to Barcelona in 2015 to take a few "NIP" photos of her. Jessy was directly the one who wanted to start, and since she's already done this before, we didn't really have to tell her what to do. However, she was a little nervous but then she was very happy that she was able to finally start.
We slowly started the first series at the edge of the city. She was completely in her element as soon as she was naked. She posed, talked to passersby and kept letting loose some funny sayings.
We started the second series just like we did with Lauren one year ago. There were funny passersby and we knew that Jessy would like it here. She liked to pose for others and…Read Now Her Full Story.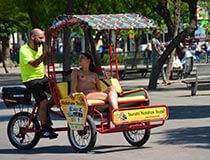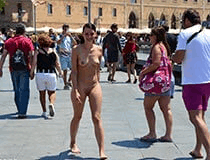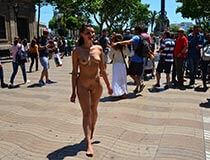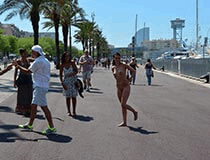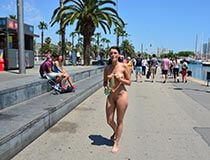 Hi-Speed Downloads
Updates 3 Times a Week
Exclusive Content
iOS Proof
Android Ready
24/7 Support
High-Resolution Content
Mobile View Possible
Tablet View Possible