Hm, what to say about Tina? She has been the craziest "chick" that I have taken to a shoot. At the beginning I thought: She is taking drugs – but after a few minutes I realized that that is actually how she is. 🙂 But one after another…
In 2015, we have taken Tina to Barcelona to have a fun week with three other girls.
Tina was very funny at the Frankfurt airport because she forgot to print the boarding tickets and had no cell phone with internet access. However, she has somehow managed it, and we could start the trip. Tina has never done anything like this, and she was not nervous at all.
We decided that Jessy would join Tina at the end of the shoot to seamlessly continue it. That really worked well, and Tina had fun with the…….Read Now The Full Story.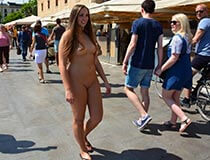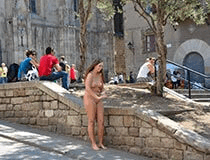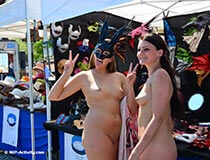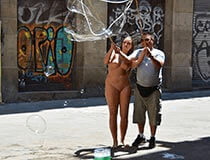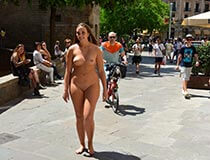 Hi-Speed Downloads
Updates 3 Times a Week
Exclusive Content
iOS Proof
Android Ready
24/7 Support
High-Resolution Content
Mobile View Possible
Tablet View Possible