spectacular public nude videos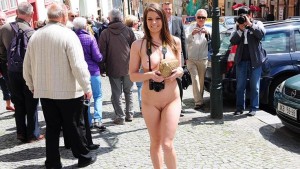 We met MonaLee in front of our hotel in Prague, very close to a park where we wanted to begin with the shooting.
We wanted to begin first times calmy because MonaLee was a little excited. We started in beautiful sunshine and quickly realized that NIP was exactly right for MonaLee. She was relaxed and enjoyed every minute to show herself to other passers-by. For her there were nearly to few passers-by. So we decided to drive into the city center …. there were definitely more passers-by.
We started the second series…. Read Now The Full Story Of Hot Babe MonaLee