Maggie – shy public nudity girl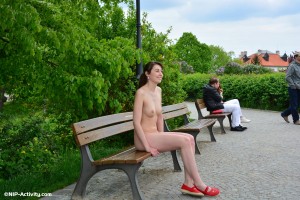 There's not so much to say about the shoot with Maggie. Our original model has called 5 minutes before we wanted to begin, but we luckily got a replacement through a modeling agency. In the beginning, everything was alright and Maggie told us that it is the first time for her and that she was very excited. She asked us first begin quietly at a park to see what it's like.
So we started…. Read Now The Full Story Of Shy Public Nudity Girl Maggie!