There is really not much to say about the shooting with Victoria. You already know her from the first shooting in Dresden and because she very much wanted to do it again, and because most of you wanted to see her again, we decided to take her with us to Barcelona.
We started the first series at the Olympic Harbour where Victoria wanted to walk around as a warm-up. She was liked by the pedestrians, some of them asked her for a picture together but other than that, everything was quite calm. It must have been too early.
For the second series, we went to a different seafront promenade, where we could see much more pedestrians. Victoria felt comfortable here and….Read Now Her Full Story.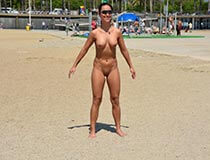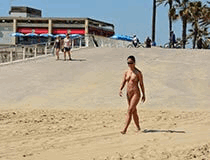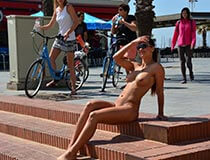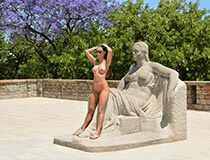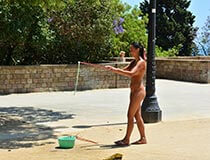 Hi-Speed Downloads
Updates 3 Times a Week
Exclusive Content
iOS Proof
Android Ready
24/7 Support
High-Resolution Content
Mobile View Possible
Tablet View Possible