Hot girls who love public nudity
Public nudity is something Agnes and Linda are very comfortable with. You can see this in their memorable visits to Dresden, Leipzig and Berlin. They showed off their slender bodies all over those tree cities, exciting the public everywhere they went. Which comes as no shock as you usually don't get to see hot naked babes in the street. Agnes even treated them to some stripping at one location. They walked together with a camera, Linda posed for Agnes and they posed together happily for the various people and tourists who wanted their picture.
Hot duo made an interesting spectacle
When it comes to public nudity there is no contest, we are the best. Who else could offer you the alluring Agnes and Linda from the Czech Republic showing off their beautiful bodies? They go around town, posing against trees, benches, monuments and with each other. And they do it all with happy enthusiasm, because they like doing it. The public couldn't get enough of the sexy duo. People may have come to see some old buildings or historical monuments, however this blonde and brunette stole all of the attention as they walked by.
Two naked babes are always better than one
Gorgeous women who love public nudity are the reason we are all here. And it is here where you can get your fill of hot European women walking around nude in public. Agnes and Linda are exactly the type of models who can fearlessly walk through many crowded streets and tourist destinations wearing nothing more than a smile. Maybe one naked girl may not catch your notice, but two happy girls laughing taking pictures of each other and seductively posing for the public is something nobody could ignore or not want record.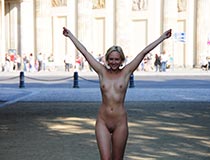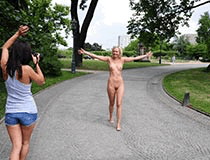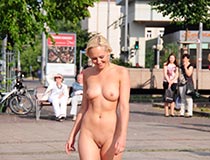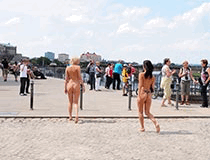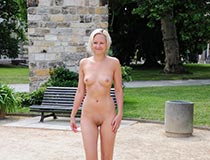 Hi-Speed Downloads
Updates 3 Times a Week
Exclusive Content
iOS Proof
Android Ready
24/7 Support
High-Resolution Content
Mobile View Possible
Tablet View Possible