We drove to Berlin with Nicole (Bara and Jenny L.) to spend a fun shooting-weekend there. When we arrived in the evening, we decided to start directly at the Ku´Damm and Nicole immediately volunteered.
So we began, and as soon as Nicole stood there naked, the first passers-by were already ready to take a picture with her. She liked it a lot, and she enjoyed being the center of attention. A couple meters further she had to stop for a coffee tasting and then she got a Bratwurst right at the next stand. So she had her dinner taken care of. ?
Then she kept going another couple hundred meters and no matter how much she hurried, she just couldn't get any further because too many passers-by wanted to take photos of her. We then stopped and…….Read Now Her Full Story.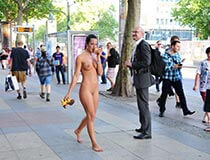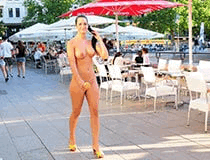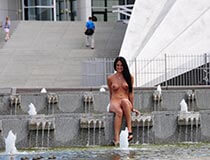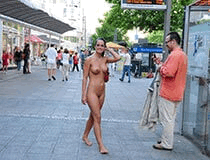 Hi-Speed Downloads
Updates 3 Times a Week
Exclusive Content
iOS Proof
Android Ready
24/7 Support
High-Resolution Content
Mobile View Possible
Tablet View Possible