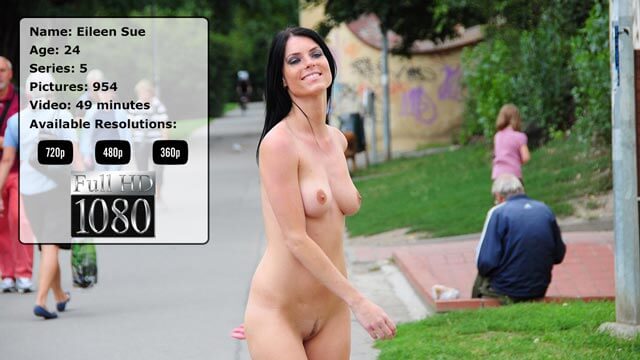 Stunning black haired beauty was seen naked in public
Eileen Sue was seen naked in public on the streets of Prague. Seeing as she is from Prague, this was a very brave thing for her to do, and she did it so well. Her radiant confident smile shined the entire day. She made her way through city, feeding the eyes of many onlookers, greeting restaurant workers as well as other people on the streets. While most people showed some sort of reaction, others just stopped what they were doing and stared at her body, or at least parts of it.
Tourists were surprised with some domestic beauty naked in public
Being naked in public will draw a lot attention from people. Eileen handled this attention like it was second nature to her. She wanted to be exposed and so she did tourist scouting at the Charles Bridge. Her walk on the bridge made a big splash, with many people being very happy to see her hot nude walk. She was so popular that she was asked to pose together with some people and by herself while her fans took some pictures. But soon enough she was on her way again, spreading the joy.
Giving the crowd a sight they will always remember
Seeing the lovely Eileen Sue naked in public made a lot of people happy today. With a happy, curious look on her face she strolled the streets of Prague. Her warm smile, shapely rear and nice tits were greeted with smiles, stares and of course cameras from the crowds she gathered everywhere she went. She playfully peeked at passages and stores as if she was looking for something. With her lovely features, breeze demeanor and nude frolicking you would think you were witnessing an actual wood nymph wandering into the city.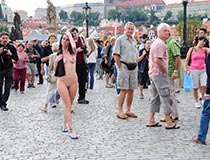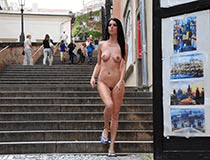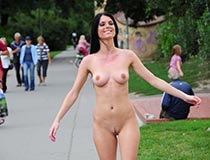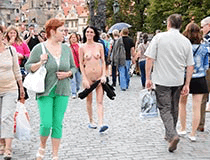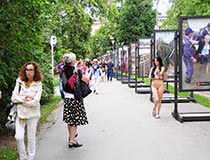 Hi-Speed Downloads
Updates 3 Times a Week
Exclusive Content
iOS Proof
Android Ready
24/7 Support
High-Resolution Content
Mobile View Possible
Tablet View Possible