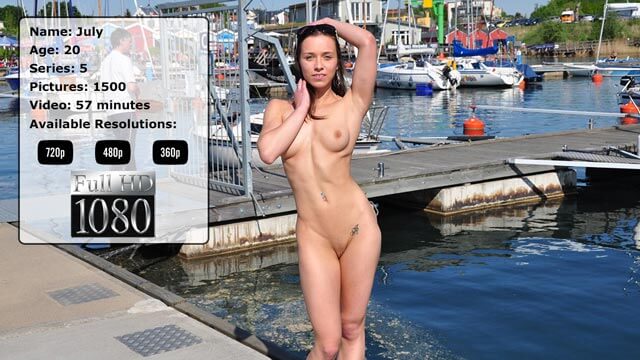 What a joy to watch naked girls in public
Everybody loves to see naked girls in public openly displaying their splendor. Sure some old fashioned people may have their misgivings about such displays, but as the modern saying goes "if you got it, flaunt it". Although July is from Sachsen the people from Leipzig welcomed her with open arms. Who wouldn't? She has a nice toned body, which shows that she works out, a pleasing tight ass, she's flexible, and confident enough to rock the streets of Leipzig with just her heels, a pair of sunglasses and a cocky grin.
July shows off her sexy ripped body
Your heart may skip a beat when you see naked girls in public. It is always an unexpected but very welcome surprise, especially when a brunette like July crosses your path. At first glance you may think she's crazy, or too into herself, but that couldn't be farther from the truth. Sure she's confident, you have to be to pull off walking nude, but she's also very fun. She spent the day not just walking but also talking with people, posing with them, she even tried out some things at the local market.
Flexible and athletic naked girls in public
Seeing is believing, but even so the people of Leipzig found it very surprising to see the hot July marching down the street. They were, of course, overjoyed with her appearance in their daily lives. A toned babe doing cartwheels nude in the park? Who wouldn't want to see that? July had fun in this shoot, striding down the city center, lying in a hammock which was outside, posing by a water fountain, as well as sitting down for a drink with some people. A good day was had with the loveable July.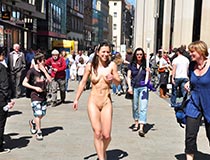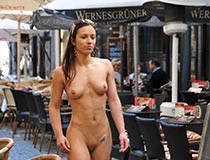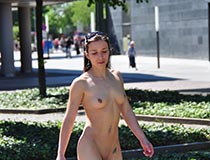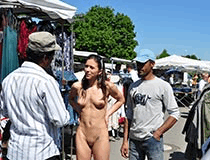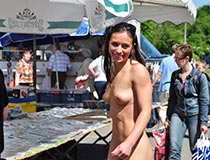 Hi-Speed Downloads
Updates 3 Times a Week
Exclusive Content
iOS Proof
Android Ready
24/7 Support
High-Resolution Content
Mobile View Possible
Tablet View Possible